500 kVA Voltage Optimiser
Phase:

Single/Three phase

Input voltage:

220/380V, 230/400V ±20% or customized

Output voltage:

220/380V, 230/400V ±1-5%

Frequency:

50/60Hz

Power factor:

0.8-1

Type of technology:

Servo type with roller carbon brush

Type of regulation:

Independent voltage control

Display:

LED/Touch Screen HMI

Installation:

Indoor/Outdoor
| | | | |
| --- | --- | --- | --- |
| Model NO. | SJD-500 | Trademark | Modern |
| Origin | China | | |
Overview:
Electrical equipment is designed to accept a wide range of input voltages about its nominal design centre. However, if the actual supply is higher than necessary the equipment will consume more power than needed and in many cases, equipment life is reduced, effectively in creasing the cost of ownership.
A 230V linear appliance operated at 240V will consume approximately 9% more energy than necessary. A voltage reduction within statutory limits can produce up to 25%(subject to load) reduction in energy consumption and in addition will extend the life of many types of electrical equipments.
By reducing supply voltages to a controlled, site adjustable level, our Voltage Optimization Unit(VOU) allows equipment to operate at optimum efficiency. The result is lower overall running and ownership costs and reduced carbon footprint each kWh of electrical energy saved is equivalent to 0.537kg of CO2.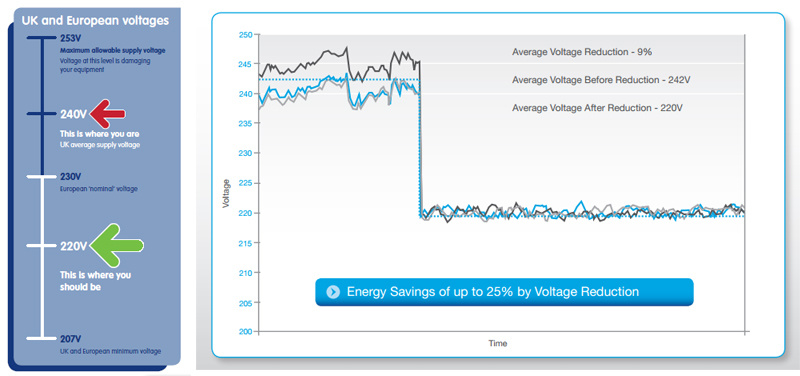 Features:
During the working period of electric illumination equipments or appliances, the energy-wasting factors like unbalance load, harmonics, and reactive power could lead to great electricity losses and unnecessary rise in power consumption, low efficiency, and higher maintenance costs. Also, the lifespan of these equipments will be shortened because of those factors.

As a power solution provider, we have taken our own responsility to research and developed a special kind of intelligent power conditioner for illumination system, such as for gas discharge lamps.

Benefits:
- Energy saving of up to 25%
- Fast return of investment(ROI) time
- Prolonged equipment life span
- High operational efficiency
- Adjustable configurations based on site requirements
- GPRS and Wireless Energy Monitors for real-time energy monitoring
- Protects equipment against failures due to over or under voltage
- Internal no-break bypass allowing no power interruption during maintenance
- Single and three phase up to 5000KVA
Input Voltage
Phase to neutral: 230V±15% (195V~265V) adjustable
Output Voltage
Phase to neutral: 220V adjustable
Output Accuracy
±1.5%
Supply Frequency
50/60Hz
Voltage Regulation Mode
Independent phase regulation
Insulation Class
H class
Duty Type
Continuous
Cooling Type
Natural Air(AN)/Forced Air(AF)
Efficiency
>98% at full load
Protection Class
IP20(indoor), outdoor on request
Electrical Safety
CE equivalent
Operational Temperature
-20 °C to +45 °C
Relative Humidity
<90%
GPRS
Remote control and monitoring the VO unit parameters
Master Controller
Set output voltages 225V, 220V and 215V by manual
Model
Dimension(W×D×H)mm
SJD-15KVA
300×720×1270
SJD-20KVA
300×720×1270
SJD-30KVA
300×720×1270
SJD-50KVA
300×800×1370
SJD-80KVA
300×800×1370
SJD-100KVA
300×800×1370
SJD-120KVA
300×800×1370
SJD-150KVA
400×900×1600
SJD-180KVA
400×900×1600
SJD-200KVA
400×900×1600
SJD-250KVA
500×1050×1800
SJD-300KVA
500×1050×1800
SJD-350KVA
500×1050×1800
SJD-400KVA
500×1050×1800
SJD-500KVA
600×1250×2000
SJD-600KVA
600×1250×2000
SJD-800KVA
600×1250×2000
SJD-1000KVA
800×1800×1900
SJD-1200KVA
1000×1800×1900
SJD-1500KVA
1000×1800×1900
SJD-2000KVA
1000×1800×1900 two cabinets
SJD-3000KVA
1000×1800×1900 two cabinets
SJD-4000KVA
1000×1800×1900 three cabinets
SJD-5000KVA
1000×1800×1900 four cabinets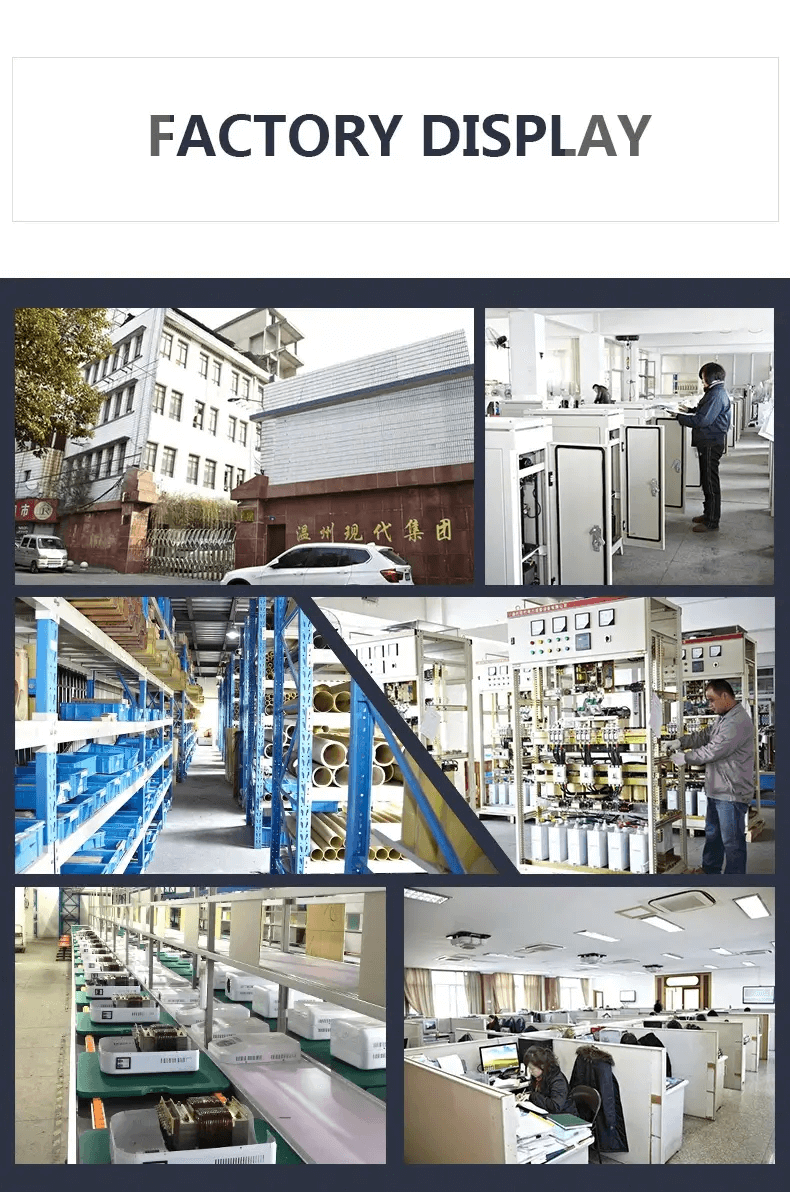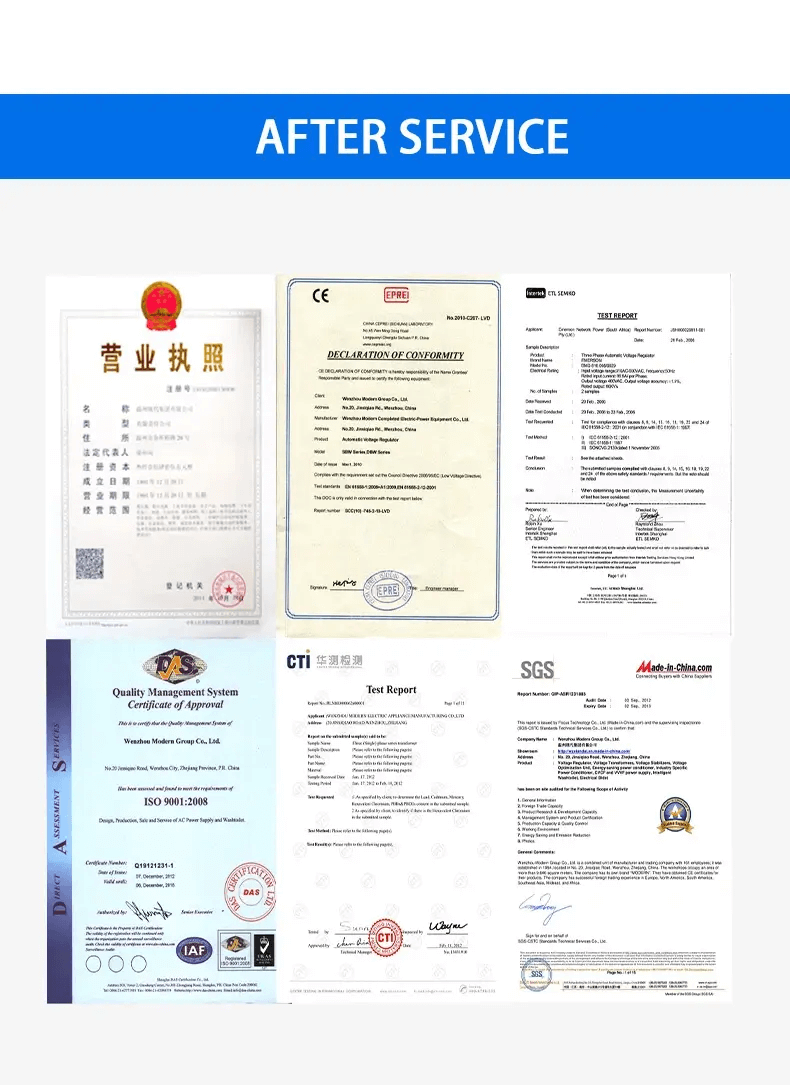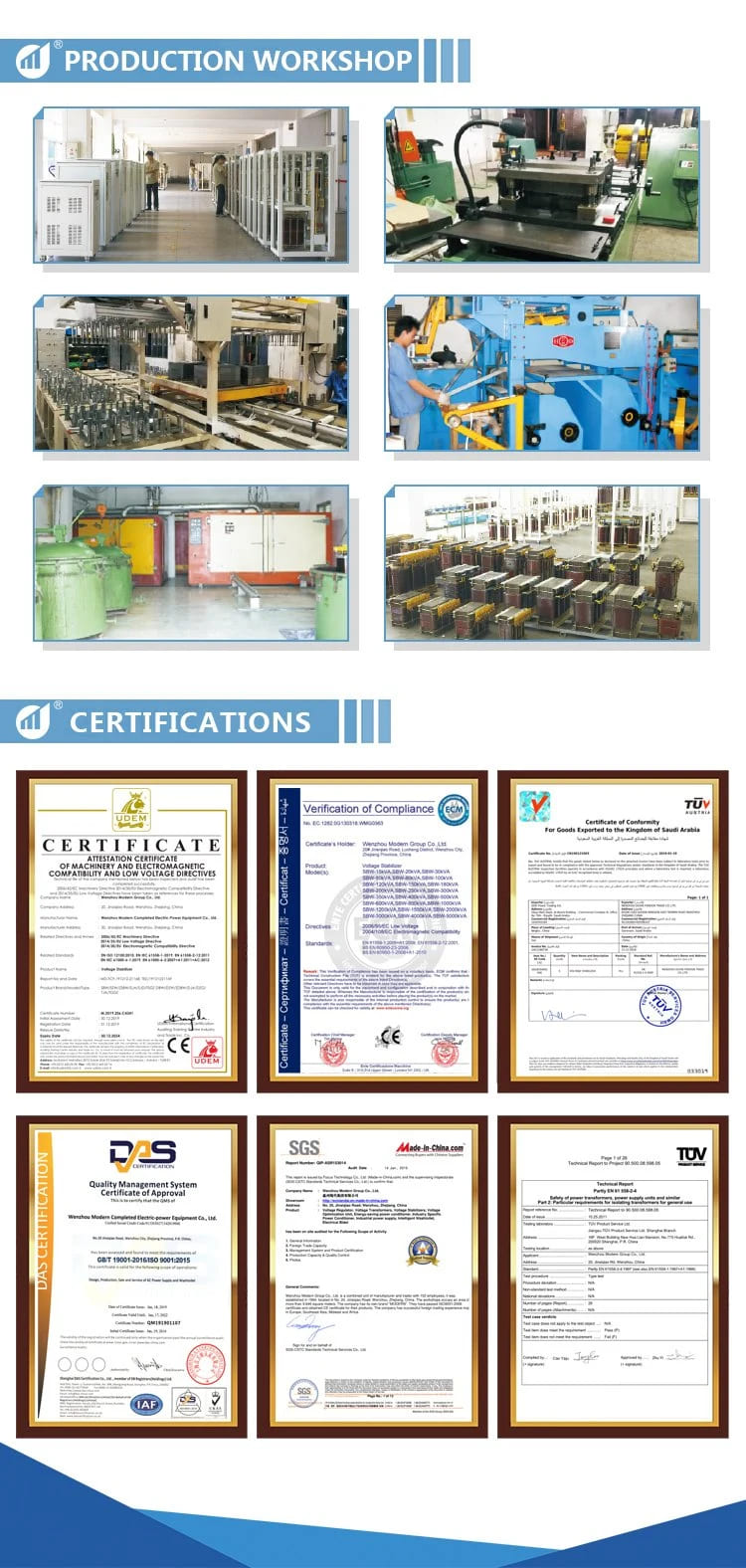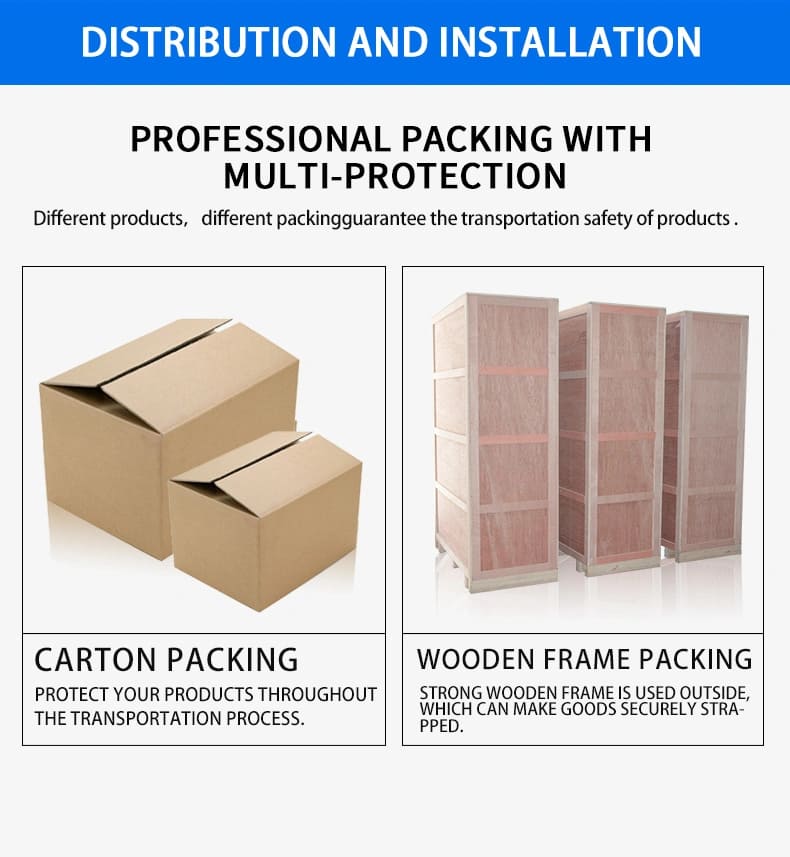 Feedback