10 kVA Single Phase Uninterruptible Power Supply UPS
Phase:

Single/Three phase

Input voltage:

220/380V, 230/400V ±20% or customized

Output voltage:

220/380V, 230/400V ±1-5%

Frequency:

50/60Hz

Power factor:

0.8-1

Type of technology:

Servo type with roller carbon brush

Type of regulation:

Independent voltage control

Display:

LED/Touch Screen HMI

Installation:

Indoor/Outdoor
10-60KVA Uninterruptible Power Supply, STD33 Series On-Line Low Frequency Best UPS for Power Saving 380V 50Hz
Description:
We are Manufacturer which specialized in Servo Voltage Stabilizer, Uninterruptible Power Supply (UPS), Active Power Filter, etc for nearly 40 years.
And be vendor of Mitsubishi Elevator in East Africa, GE, Emerson.
True on-line static bypass technology, to provide strong overload and fault protection device.
Internal manual maintenance bypass, further improve the reliability of continuous operation of the load.
Optimized battery performance
Intelligent battery management function(ABM)
Automatically convert to constant-current constant-voltage charging technology.
Parallel redundancy
Can parallel 8 units UPS
Parallel UPS units can share a battery pack;
Non-fixed master/slave parallel
Main features:
Reliable,filtered,stabilized and regulated pure sine wave output with filters for atmospheric disturbance suppression.
IGBT based converter and inverter control technology. True online, double conversion topology.
Fully dingital controlled,armed with several DSP,MCU,CPLD,can parallel up to 8 units for redundancy or capacity.
Low loss high efficiency up to 94% in on-line mode and up to 97% in Economy mode.
Low harmonic pollution to power grid:input power PF > 0.99 and input THDI < 6%(Typical)
Output power factor 0.9, brings 12.5% more power than traditional UPS.
Generator is supported and 1.2 rated power is enough.
Graphic and colourful touch-screen LCD.
PV input is supported and battery stutus is well kept.
Intelligent self diagnosis,mass memory to record operation log.
It can be configured as a frequency converter(fiexed 50 or 60Hz)
Build-in various communication connector (RS232,Rs485, AS400,EPO etc).
Easy to maintain(Fornt access)
Surge suppressor protection.
Intelligent fan speed control.
Functions & features:
On–line UPS
DSP system
IGBT technology
CPU control 20KHz
SPWM modulation
Larger LCD display
Double conversion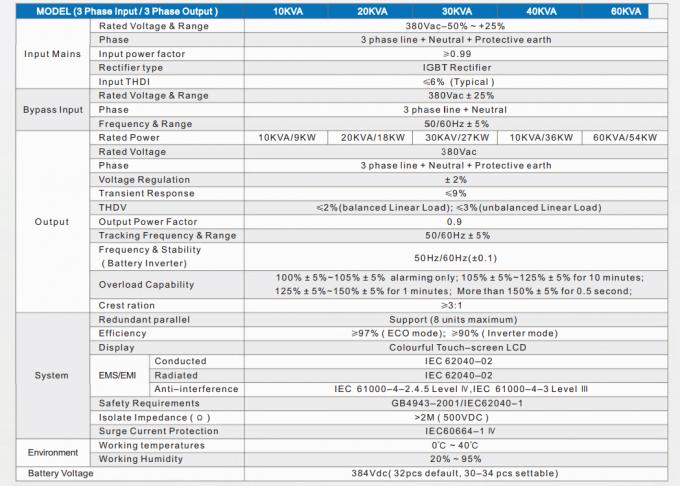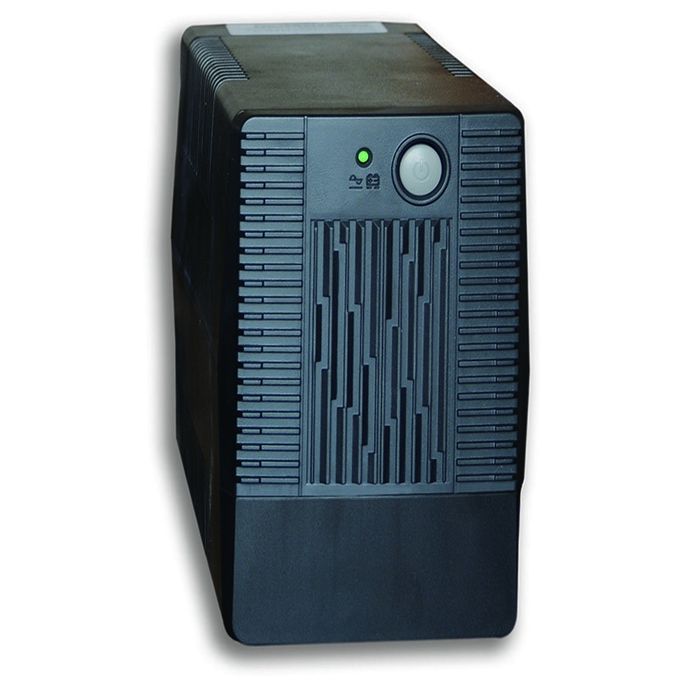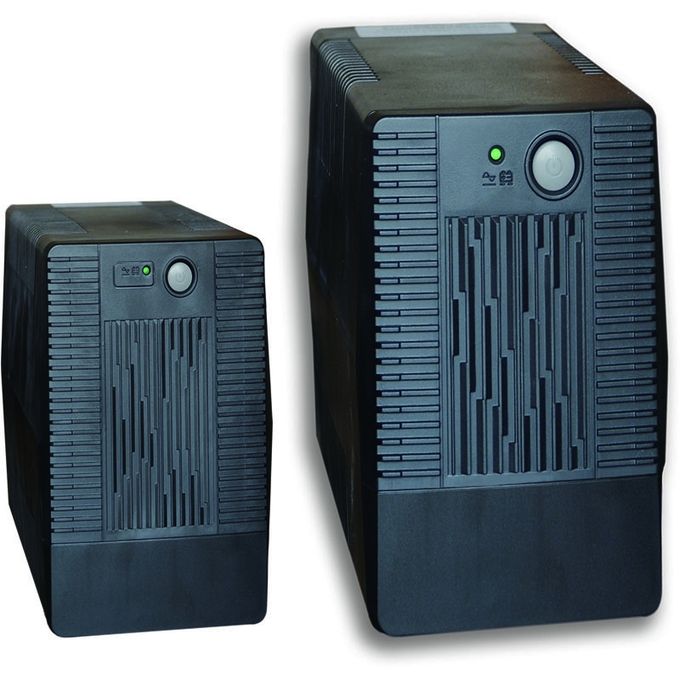 Feedback