200kVAR Power Factor Correction Device PFC
Description:
Reactive Power Compensation, or power factor correction(PFC), can lower your utility bills starting on the day the equipment is installed. Installation is fast and easy, minimizing downtime. After the equipment is installed, you should notice an immediate improvement in power factor, more efficient use of your power system's load, and of course, monthly savings in your electric utility bills.
The traditional way for PFC is switch on the capacitors which are in parallel connection. But if load is non-liner one, which produce harmonics, resulting in the damage of capacitors and the PFC cabinet cannot work. The above problem can be solved by L-C(reactance and capacitor) type filter. It is applied with capacitor branch series connection with reactors. L-C type not only can avoid the amplification of harmonic current but also improve power factor, thus reducing energy losses on the transmission line and save energy.
Applications:
• Automotive
• Food & Beverages
• Minerals & Metals
• Water Treatment
• Oil & Gas
• Industrial Manufacturing
Specifications:
Voltage ratings from 208 to 480vac
25 to 300 amp ratings
Cancels 3rd to 51st orders
Graphics display and analyzer
Individual or parallel systems for added capacity
NEMA 1, 12, 3R enclosure ratings
Competitive Advantage:
Immediately improves electrical system efficiency
Reduces operations and maintenance costs
Quick and easy installation, with virtually no downtime
No need for complex site analysis
Dynamically corrects a wide spectrum of harmonic orders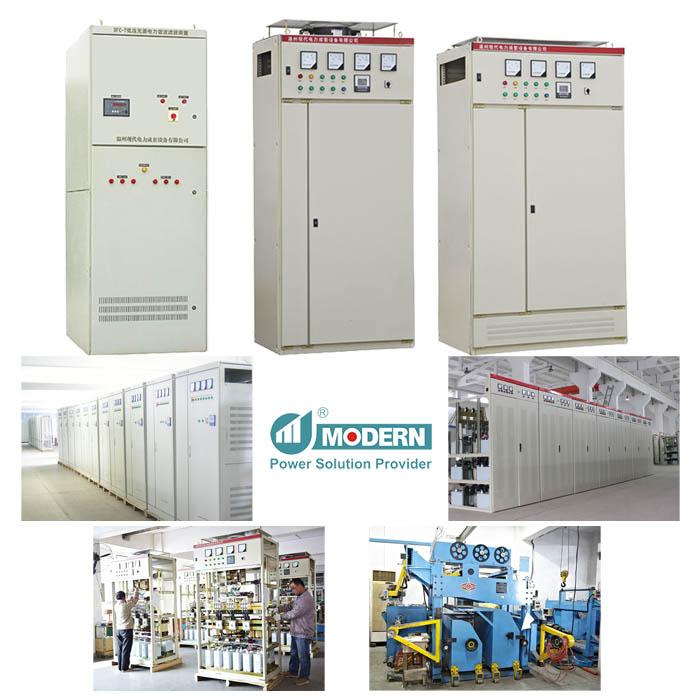 Feedback