5000 kVA 3 Phase Automatic Voltage Stabilizer
Phase:

Single/Three phase

Input voltage:

220/380V, 230/400V ±20% or customized

Output voltage:

220/380V, 230/400V ±1-5%

Frequency:

50/60Hz

Power factor:

0.8-1

Type of technology:

Servo type with roller carbon brush

Type of regulation:

Independent voltage control

Display:

LED/Touch Screen HMI

Installation:

Indoor/Outdoor
Model No.
DBW
Iron core shape
EI
Power Source
Linear Regulated Power Supply
Application Range
lndustrial and Mining Enterprises
Brand
Modern
Trademark
Modern
Transport Package
Carton, Wooden Packing
Specification
CE,ISO9001-2008, RoHs,SGS etc
Origin
China
Overview

The MODERN range of AC Power Conditioner(Voltage Stabilizer/Voltage Regulator) are universally recognized as the finest range of servo-controlled voltage stabilizers. The units couple exceptional performance with unequalled build quality to provide an unmatched combination of reliability and versatility. The units are designed to correct power quality problems like brownouts, surges, over-voltage, sags, voltage imbalance, unbalanced current, line noise etc. In the main power supply. Our Power Conditioner features voltage regulation, isolation, filtering, harmonic cancellation, transient suppression, surge protection, or any combination of these in a one-box solution. Besides that, our patent voltage regulating transformer enabling us to make unique small dimension Power Conditioners especially for individual regulation.

Features

Extremely wide voltage regulation range
Maintenance free roller type carbon brush
Individual regulation with unique small dimension
Maximum capacity up to 2,000KVA
Long MTBF time
Reliable and quiet servomotors
Wheels mounted for easy installation
Start up delay to prevent over current inrush
Isolation transformer on request
Indoor or outdoor version on request

Typical Applications

In all applications, the cost of power conditioner/voltage stabilizer, compare to the initial purchase price of the equipment being protected(subsequent cost of down time and losses due to failure) is minimal.

Medical Equipment
Maintaining correct incoming mains supply voltage to many types of medical imaging equipment is crucial to obtaining consistently usable exposure. MODERN has for many years manufactured Power Conditioners for medical system used to provide clean power clean power to medical imaging and therapy equipments.

Applied for:
1. CT scanner 2. MRI system 3. X-ray machine
4. Computerized angiography systems 5.Nuclear medicine equipment
6. Radiation therapy machine

Telecom & Broadcast
Applications include providing stable voltage to air conditioning units used to cool the equipment and extra protection to rectifier units enabling them to operate at nominal voltage to provide improved efficiency, minimal harmonics and extending working life. An isolation transformer option allows the customer to avoid all problems caused by the neutral from the mains. Inside the power conditioner, a new clean neutral is then locally created, giving optimum working condition for the connected AC load.

Applied for:
1. 2G, 3G, GSM and CDMA mobile base stations and control centers
2. Outdoor shelters and cabinets
3. Telecom exchanges/base stations needing outdoor power supply
4. Medium exchanges, rural telecom networks and access networks
5. Transmission relay stations

Industrial
Industrial automation, process control, CNC, factory robotics, facility level of point-of-use, heavy load machinery regulation.

Commercial
High-rise building whole floor regulation or power conditioning, input voltage regulation for elevator control, large AC chillers, lighting, and other sensitive non-critical systems.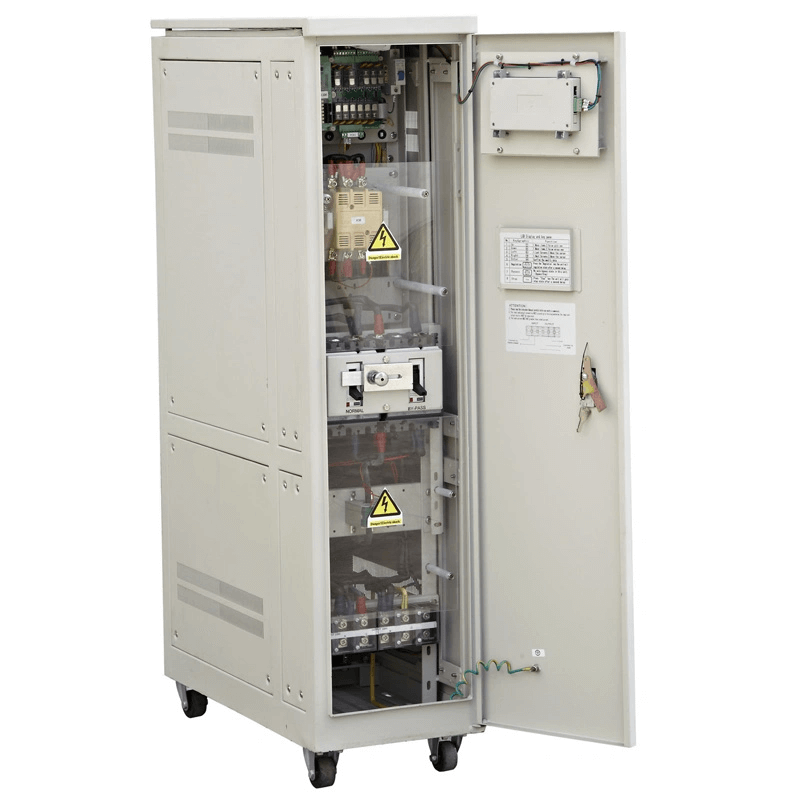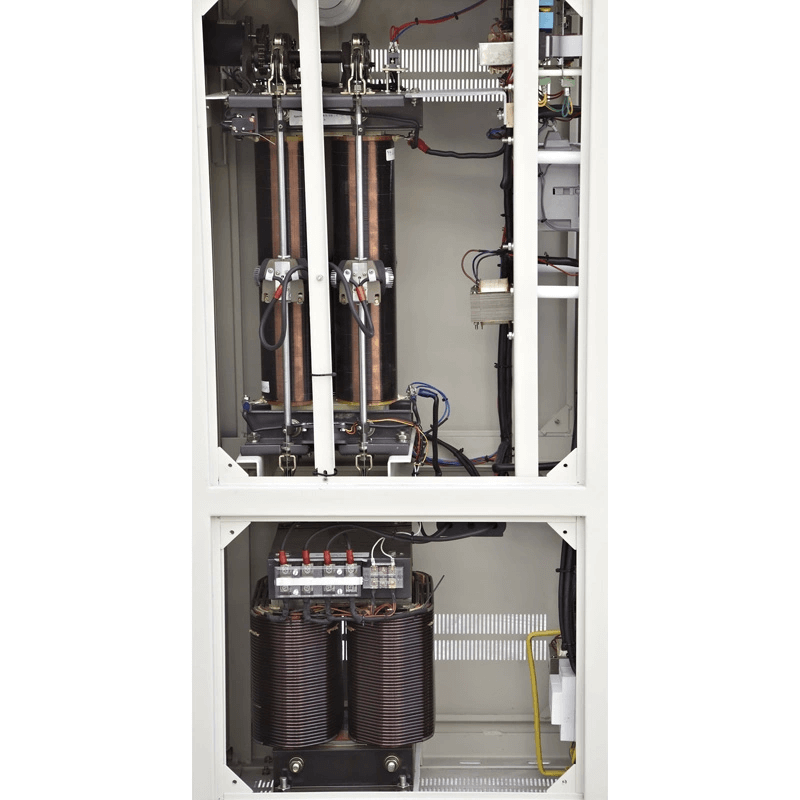 Model
DBW
SBW
Capacity (KVA)
5000
Input voltage
Single Phase: 220V±20%
Three Phase:380V±20%
Output voltage
Singel Phase:220V- 230V(Adjustable)
Three Phase: 380V - 405V(Adjustable)
Output accurac y
±1-5% Upon your request
Frequency
50Hz
Insulation resistance
≥2MΩ
Noise
<55dB
Voltage regulation mode
Independent phase regulation
Wave deformation
Nil
Insulation class of transformer
H class
Wire system
Single Phase
Three Phase : 3-Phase-4-wire-system or 3-Phase-5-wire system
Operation time
≥80,000 hours
Long Life Time Carbon brush
140,000 times with only about 0.01mm roller carbon brush abrasion
Method of voltage regulation
Regulation transformer with servomotor
Insulated strength
Single phase: 2000V/1min without puncture
Three phase: 2500V/1 min without puncture
Package Material
Carton for batch volume, Wooden packing for small volume
Efficiency
>96%
Housing
IP20(Indoor)
IP55(Outdoor)
Electrical safety
CE equivalent
Operating temperature
-20 °C to +50 °C
Altitude
<1000m
Relative Humidity
<90%
Material of Sliding coil
Copper, and inner and outer winding both
Functions
Malfunction protection;Short-circuit protection,
Lack Phase protection; Manual bypass,Safe start
Alarm and silence, Under/Over voltage Protection
Optional Functions
Auto Power-on;Isolation Transformer;
Surge Protection;Remote Monitor
Phase
Model
Capacity(KVA)
Dimension(H×W×D)mm
Cabinet(QTY)
Single Phase
DBW-10
10
1020×300×700
1
DBW-15
15
1020×300×700
1
DBW-20
20
1020×300×700
1
DBW-30
30
1020×300×700
1
DBW-50
50
1120×380×750
1
DBW-80
80
1220×400×780
1
DBW-100
100
1220×400×780
1
DBW-150
150
1420×450×930
1
DBW-200
200
1420×450×930
1
Three Phase
SBW-10
10
1020×300×700
1
SBW-20
20
1020×300×700
1
SBW-30
30
1020×300×700
1
SBW-50
50
1120×380×750
1
SBW-80
80
1220×400×780
1
SBW-100
100
1220×400×780
1
SBW-150
150
1420×450×930
1
SBW-200
200
1520×520×980
1
SBW-300
300
1720×600×1380
1
SBW-500
500
1860×720×1580
1
SBW-800
800
1860×900×1080
1
SBW-1000
1000
1860×900×1080
2
SBW-1500
1500
1860×900×1080
3
SBW-2000
2000
1860×900×1080
3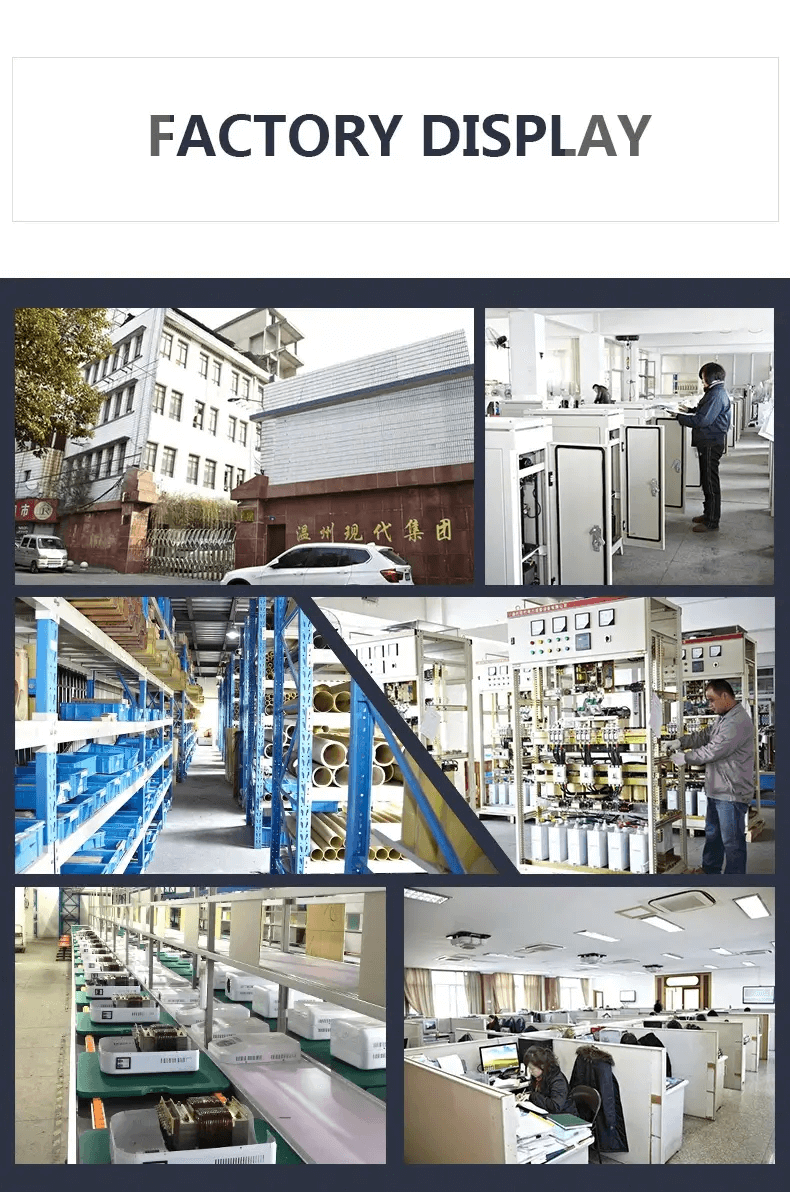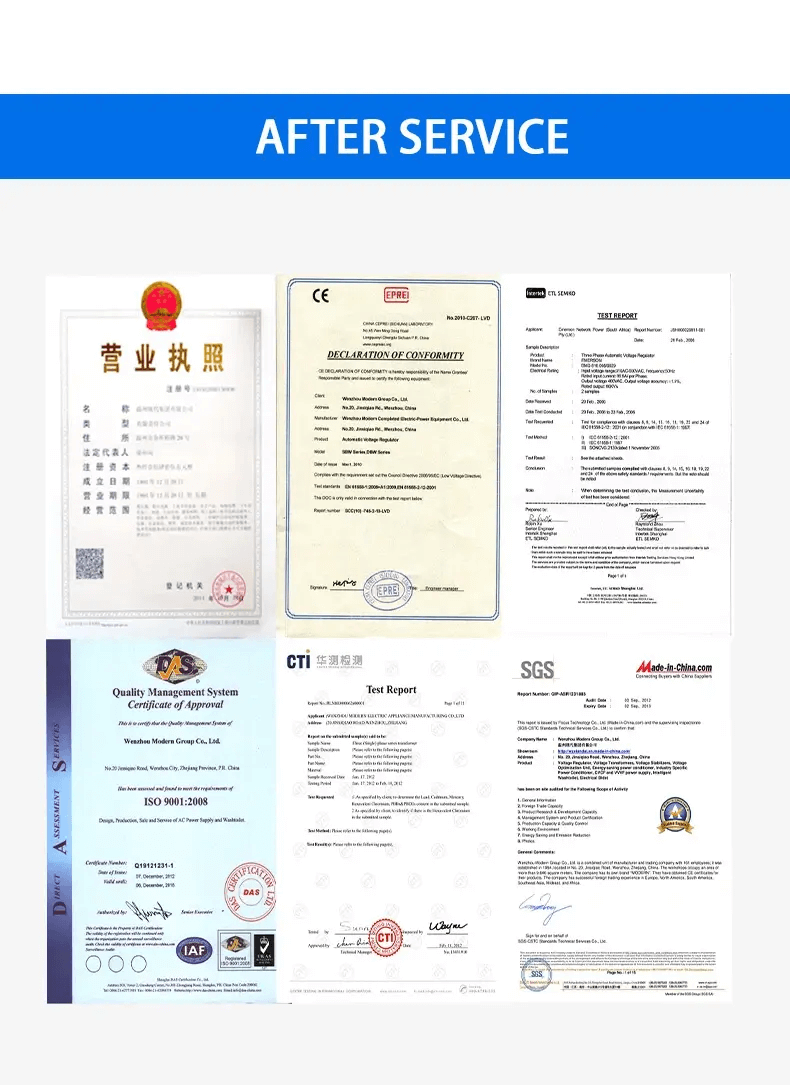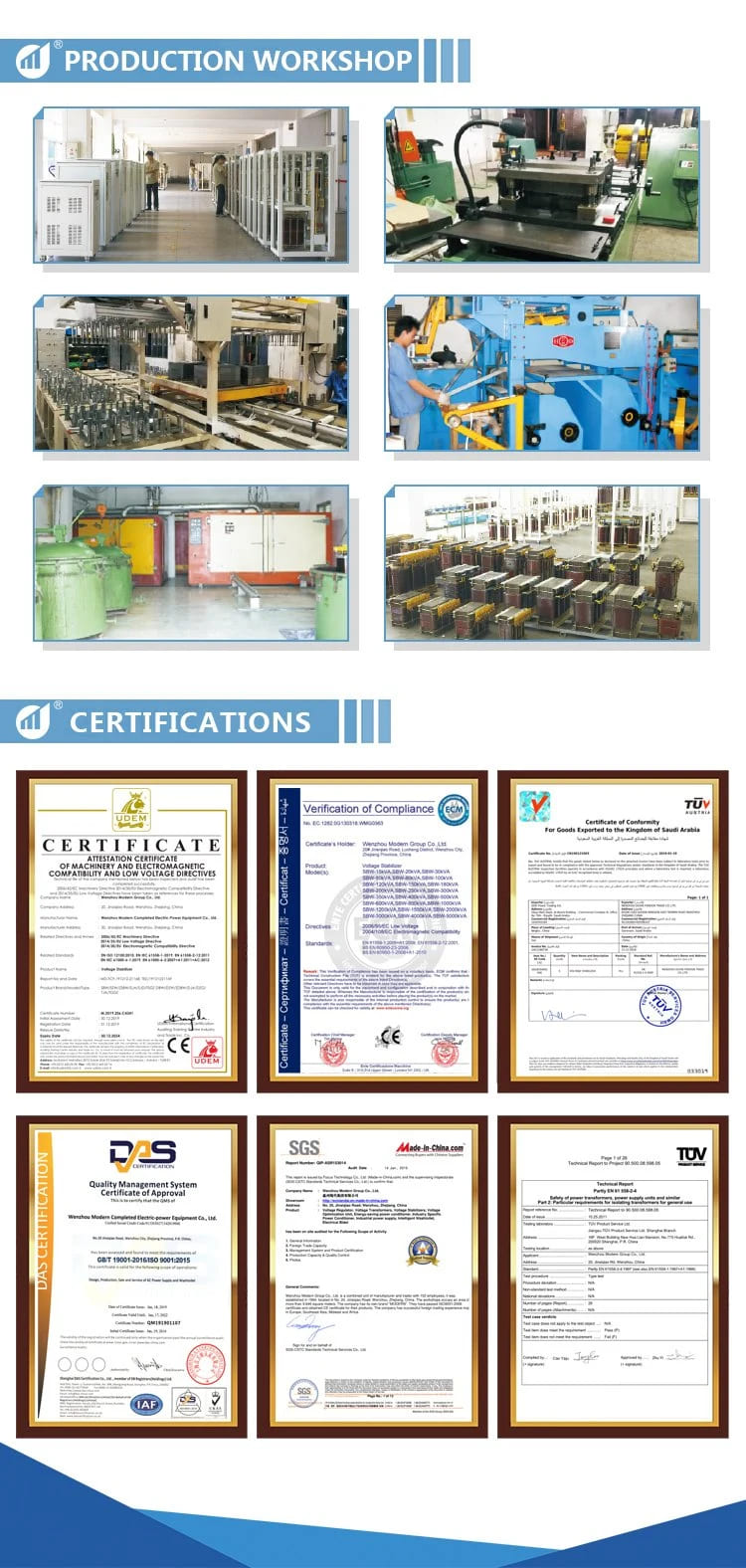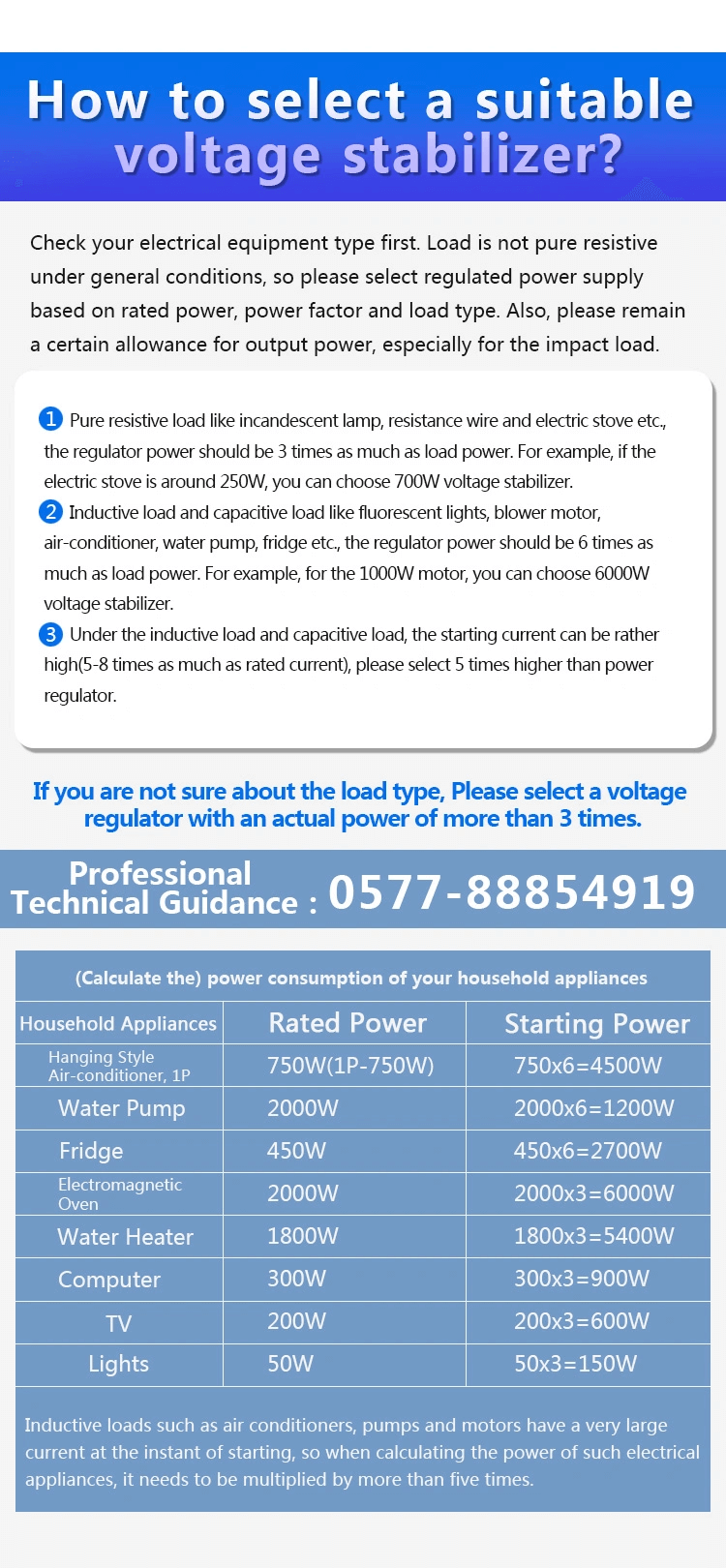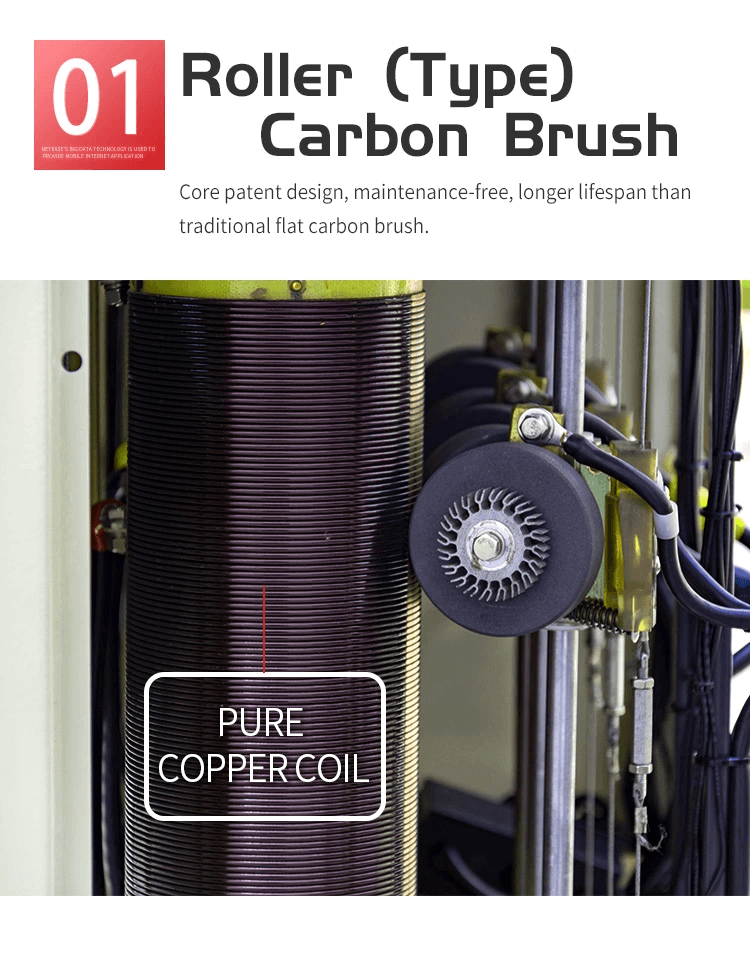 FAQ
Equipped with roller carbon brushes, our voltage stabilizers are maintenance free. But yearly ocular (visual) inspections are strongly encouraged. Any electrically trained technician is more than capable of carrying out these simple maintenance tasks – with ease.
Voltage stabilizer with voltage optimisation technology could yield average energy savings of up to 25%.
For more information, please contact us.
Voltage Stabilizer: It is a device or circuit which is designed to deliver constant voltage to the output without in changes in incoming voltage. Voltage Regulator: It is a device or circuit which is designed to deliver constant voltage to the output without in changes in load current.
A voltage stabilizer acts as a protective shield and reduces chances of malfunction. It also helps increase the life of various appliances. Installing a voltage stabilizer is essential to protect expensive electrical appliances such as Air Conditioners, television, refrigerator and computers.
Feedback