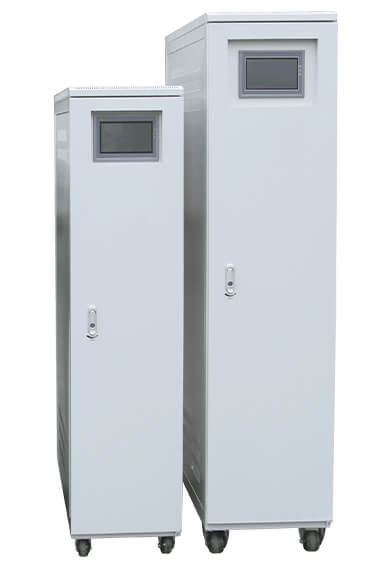 Maintenance free, better equipment protection, fewer failures, more uptime and lower energy costs across a wide range of industries and applications.
Single Phase DBW series: 10-100KVA
Three Phase SBW series: 10-5000KVA
Features & Benefits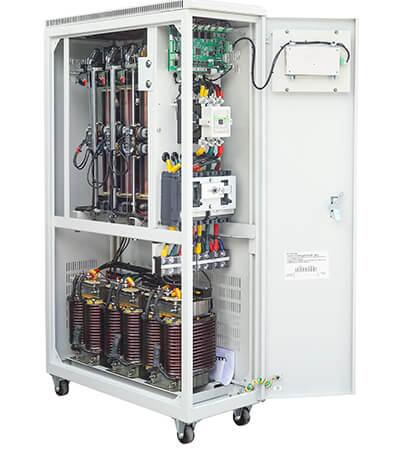 1
Beautiful Inside and Out
Beautiful and slim exterior with advanced industrial workmanship
Compact interior structure compliance with international standard
2
Patent Roller Carbon Brush Structure
Patent three phase individual voltage regulator, which realizing the whole unit 2/3 smaller than traditional one.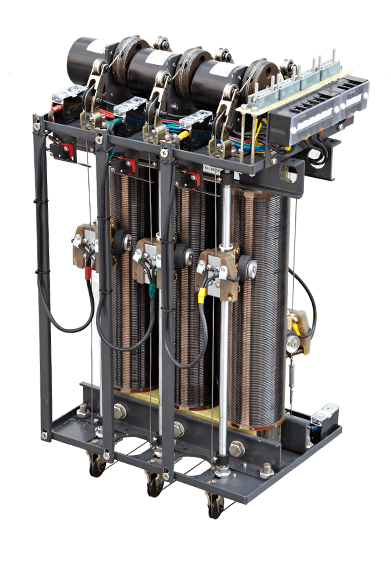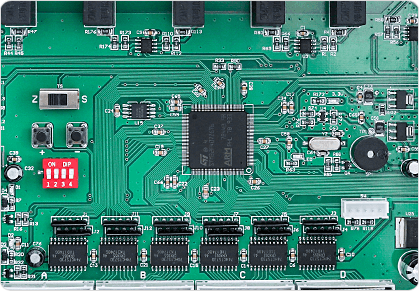 3
High Performance Control
Central control module based on DSP, realize high-speed and high-performance control
4
Touch Screen HMI
Man-machine interface enable users to know the unit condition clearly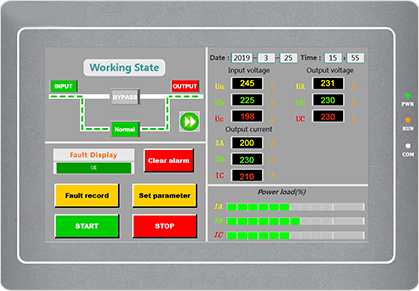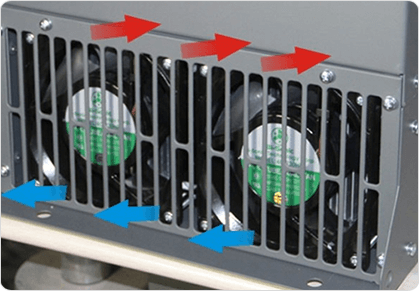 5
Intelligent Ventilation Control
Optimized design for ventilation, advanced technology and small size
Activate the fans when needed for prolong the life of fans
6
Complete Protections
Fully considering the function needs under various operating conditions for both loads and unit itself.
Malfunction protection, Short-circuit protection, Lack of phase protection, Over voltage protection, Under voltage protection, Safe start.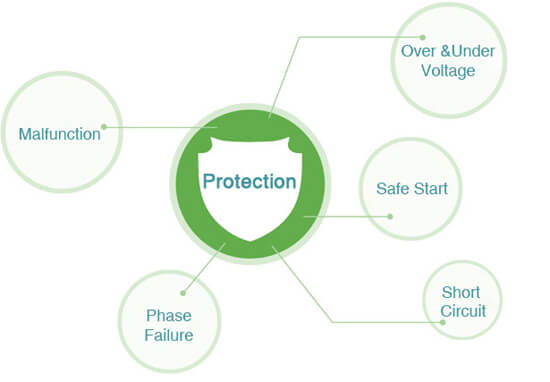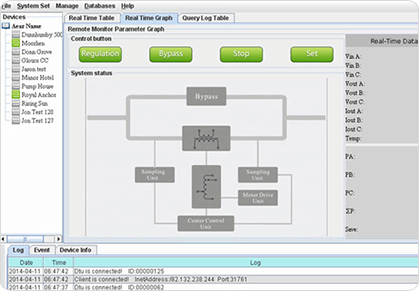 7
Remote Control Centralized Management by Computer
Install special background monitoring software in computer terminal can realize the remote operation and control.
Applications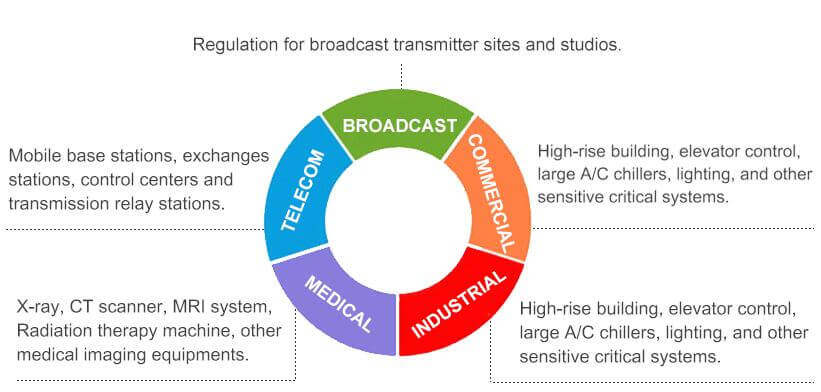 Technical Specificationas